The concept for developing "LUMINART"
Light Quality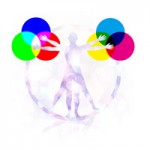 By installing a light guiding panel technique on the back of the picture, we were able to control the exact amount of light and color that is necessary for the picture to look at its best. The combination of three primary ink colors of Japanese "washi" paper and three primary light colors of Acrylic produces an ideal, close to full wavelength spectrum thus creating natural sun light and soothing atmosphere.
Flat and wall-hanging structure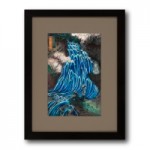 LUMINART is meant to hang on the wall and made of two structures combined: one is the front picture (Japanese "washi" paper for permeating light) and the back picture (Acrylic for emitting light). LED is installed on the edge of the picture so that you can enjoy the picture two ways: one as its' original art when the light is turned off and the other as light art when on.